Our Firm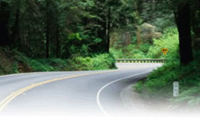 Burskey & Associates
Committed to helping people pursue and accomplish their financial goals today and secure their retirement. A relaxed approach, that ca get you on track and put your finances in focus.
Comprehensive products, planning and retirement services to both individuals and business owners.
Our believe, better financial decisions through a educational process. Research, state of the art tools and products.
You visit a health care professional to stay healthy. To change the oil you take your car to the mechanic. Your financial future deserves the same care from experienced professionals.
You don't need to know about dollar cost averaging or RMDs. You just need to be an expert in you! Help us learn about your goals in life, and we'll help you learn about how to plan for them.
How do you want your retirement to look and feel? Safe, secure and reliable of course! It's what we do.
We take our many years of experience, covering the field(s) of:
Retirement Planning
Financial Planning
General Personal Finance
IRA's, Roth, SEP and Simple
Retirement Plan Rollover
RMD, Required Minimum Distribution
Insurance and risk Management
We break down finance into easy to understand terms. Organize an effective practical plan.
Put it into action. Peace of mind, ecurity now and in later, in your retirement years
Rodger Burskey
NOTICE: The information contained in this electronic mail message is confidential and intended only for certain recipients. If you are not an intended recipient, any disclosure, reproduction, distribution or other use of this communication and any attachments is strictly prohibited. Miichigan Licensed Insurance Agent - License number 0073423