Our Firm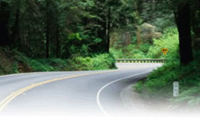 Burskey & Associates
With over 30 years of experience, we are a full-service financial firm committed to helping people pursue and accomplish their financial goals and secure their retirement.
We offer a wide range of financial products, advisory, planning and retirement services to both individuals and business owners.
Our believe, better financial decisions through a process of research, state of the art tools, investment vehicles and products.
High standards, integrity and professionalism in our relationship with you, our client. We work to understand your financial situation through an educational approach.
You visit a health care professional to stay healthy. To change the oil you take your car to the mechanic. Your financial future deserves the same care from experienced professionals.
You don't need to know about dollar cost averaging or RMDs. You just need to be an expert in you! Help us learn about your goals in life, and we'll help you learn about how to plan for them.
How do you want your retirement look and feel? Safe, secure and reliable of course! It's what we do.
We take our many years of experience, covering the field(s) of:
Retirement Planning
Financial Planning
Asset allocation
General Personal Finance
401K contribution, design and management
IRA's, Roth, SEP and Simple
Retirement Plan Rollover
RMD, Required Minimum Distribution
Insurance and risk Management
We break down everything financial into easy to understand terms. Organize an effective and easy plan.
Put it into action. Peace of mind and security in your retirement years, you've earned!
Make it happen and work for you!
Rodger Burskey
Educate Understand Plan Accomplish
Work With Experienced Professionals
Celebrating over 30 year in the financial services industry!
We Make House Calls - 586-438-7413
To better serve you, we make house visits.
No fee's or charges for our initial consultation