Retirement Planning Services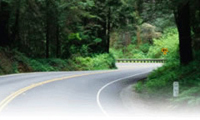 Burskey & Associates, since 1980
Genuine service, knowledge and experience.
Why consider Burskey & Associates? Since 1980 we've been helping people reach their retirement goals.Fully engage with our clientele, offering well researched advice, guidance, and planning. The power of working with an advisor.
Financial foresight and peace of mind. Let's make that work for you. A plan where the finer points of your estate, 401K/IRA/Roth make sense.
Time for a conversation. Peace of mind and retirement. You'll know it's right when they are used in the same sentence.
Monday and Thursday, 10:30am to 4:00pm. Tuesday and Wednesday 10:30am to 6:30pm. Saturday appointments are available on request.
Office - 248 747 7070 Cell - 586 438 7413
There is no fee/charge for our initial interview(s).
2022 Burskey & Associates All Right Reserved. Licensed and Insured